Congratulations to Charbonneau Investigators on successful CIHR 2023 Project Grants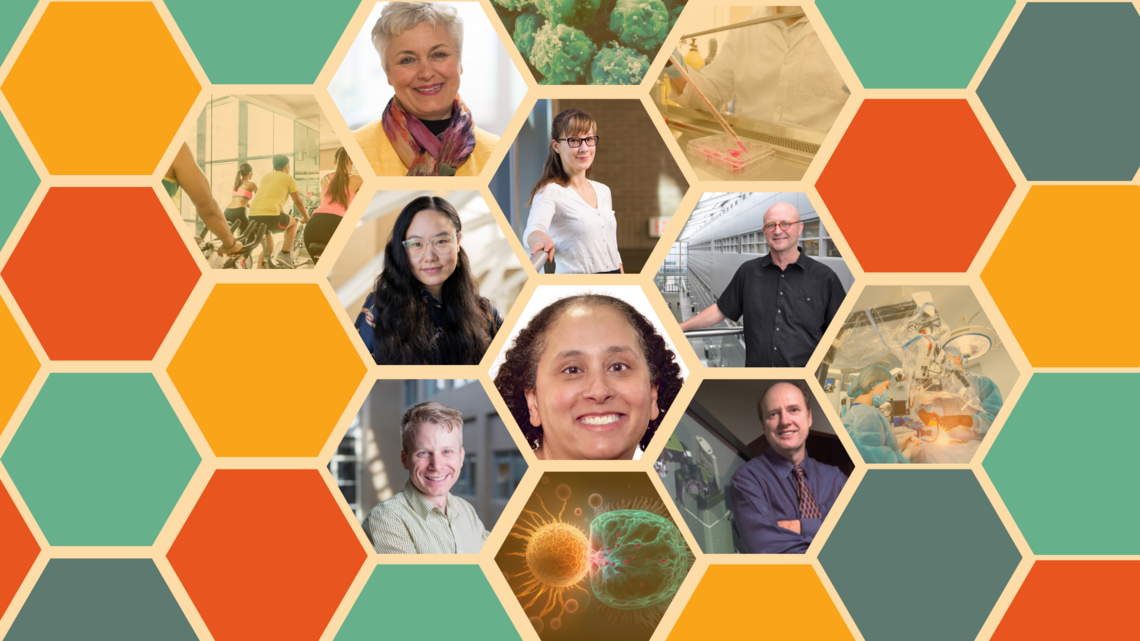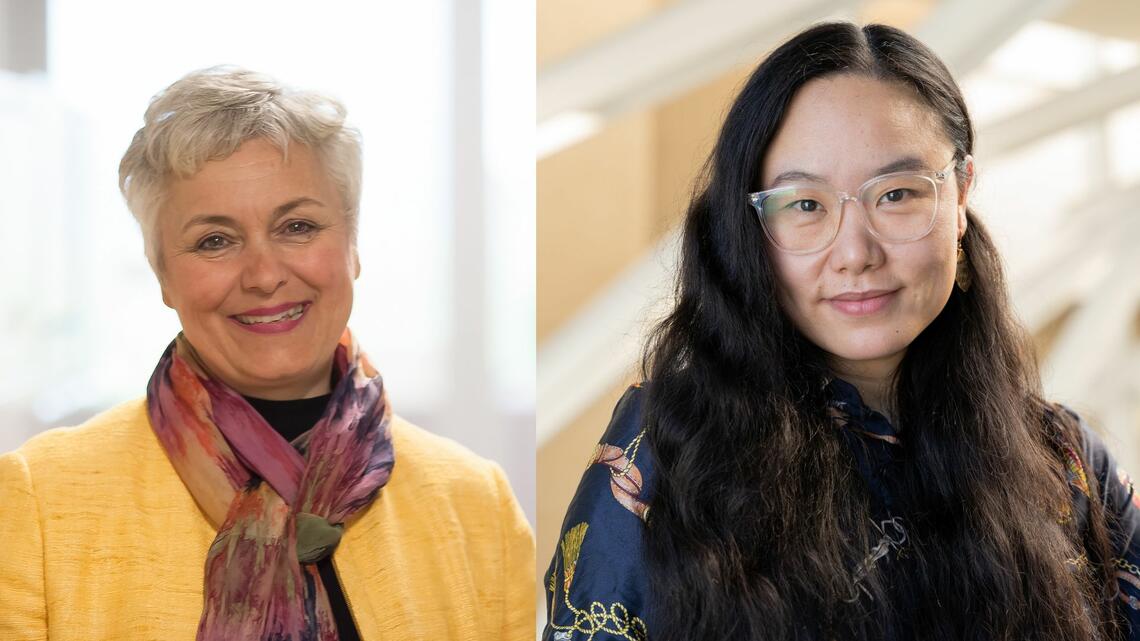 Adjunct Professor, Fellow Royal Society of Canada, Oncology, Community Health Sciences
Adjunct Assistant Professor Oncology, Community Health Sciences
Co Investigators: Dr. Darren Brenner, Dr. Nicole Culos-Reed, Dr. Dylan O'Sullivan, Dr. Jeffrey Vallance, Dr. Karen Kopciuk, , Jamie Benham., Kerry Courneya, Margaret McNeely.
Project Background:
With improvements in early detection and treatment, breast cancer patients are living longer. Unfortunately, breast cancer treatments often have physical and psychological side effects. Breast cancer survivors have a high risk for a recurrence, second cancers, heart disease, weight gain, bone loss, fatigue, anxiety, and depression. Through research it has been determined that regular physical activity can improve outcomes of breast cancer survivors by helping to manage some short-term side effects of treatment and reduce the risk of recurrence. To date, physical activity has not been adopted into regular cancer care and the guidelines cannot be personalized to each patient regarding the type and volume of activity necessary to improve survival after breast cancer. This research team, lead by Dr. Christine Friedenreich and Dr. Lin Yang initiated the Alberta Moving Beyond Breast Cancer (AMBER) cohort study in 2012 to investigate and address this specific knowledge gap. To date, the team has recruited over 1,500 newly diagnosed female breast cancer patients and are following them for an average of 12 years to analyze their disease outcomes. While in the study, participants complete questionnaires, undergo physical fitness tests, blood samples, and wear monitoring devices that objectively measure their physical activity during breast cancer diagnosis and again at 1, 3, and 5 years.
What's Next?
Over the coming years, complete this cohort study, researchers now need to:
Measure participant biomarkers.
Collect questionnaires.
Analyze above data.
Publish results.
The analysis of these results will examine how lifestyle factors, specifically physical activity are associated with survival outcomes. This study will lead to improvements in both clinical guidelines and public health recommendations on physical activity, sedentary behaviour, and health-related fitness for breast cancer survivors.
Duration: 5 years.
The human body is composed of trillion cells, most or all of which undergo a process of cell aging during our lifetimes. Many cell types such as skin or blood cells continue to divide throughout our lifetimes and when they have divided a certain number of times, they reach a point called cell senescence, where they cannot divide any further and become detrimental to the health of the body. A small proportion of our cells, called stem cells, largely avoid this cell aging process and contribute fresh cells to the body to maintain tissue and organ function. It is thought that replenishing the population of stem cells can slow the process of aging and rejuvenate certain tissues and organs, to maintain health at advanced age. Experiments to test this idea have previously been done in different tissues of non-human models. This research proposes that we allow non-human models to age naturally, and then see whether the brain stem cells are reduced or absent in a part of the brain where stem cells are usually found. The research team will also test memory to see if reduction of their stem cells reduces maintenance of memory. In parallel the group will examine the tissues and organs to see if there are obvious deficits in their function, and if so what features of the cells and tissues are compromised. These studies will determine the contribution of stem cells to maintaining health and normal tissue and organ function. The research team predicts that some tissues that show rapid cell growth like those in the skin would show the greatest effect and provide insight into how it might be possible to extend healthy function of different tissues and organs into old age.
Duration: 5 years.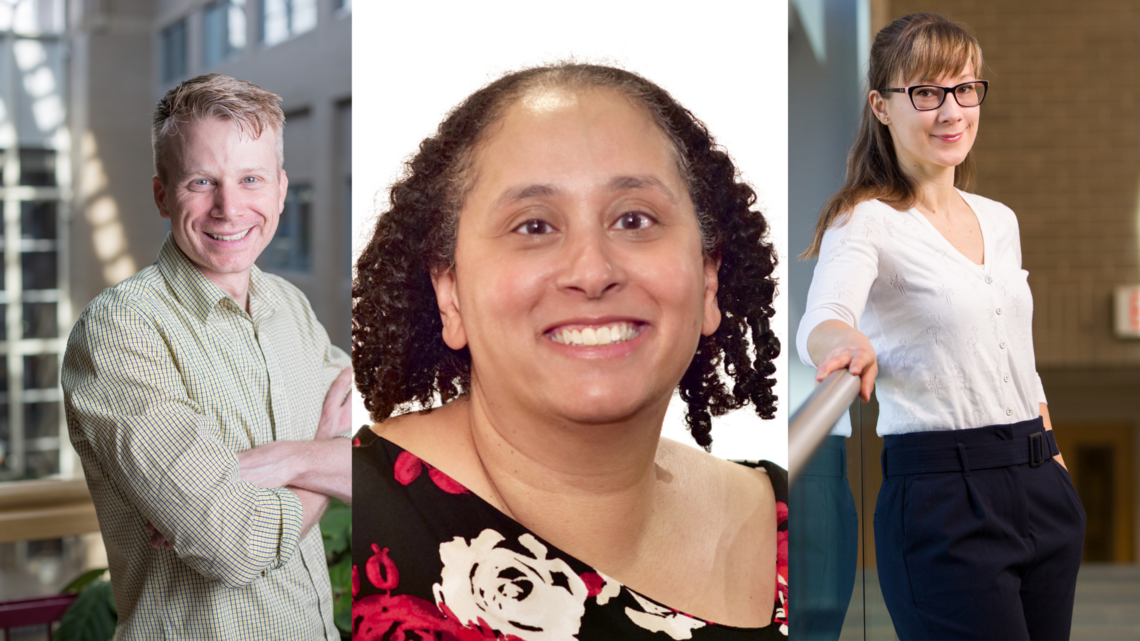 Clinical Associate Professo,r Medicine, Division of Hematology and Hematologic Malignancies
Assistant Professor, Microbiology, Immunology & Infectious Disease
Assistant Professor, Biochemistry & Molecular Biology
Principal Investigators: Dr. Mona Shafey, Clinical Associate Professo,r Medicine, Division of Hematology and Hematologic Malignancies, Dr. Douglas Mahoney, Assistant Professor, Microbiology, Immunology & Infectious Disease, Dr. Sorana Morissy, Assistant Professor, Biochemistry & Molecular Biology, Dr. Albiruni Razak, Dr. Kevin Hay, Dr. Jan-Willem Henning, Dr. Natasha Kekre, Dr. Jonathan Noujaim, Dr. Christine Simmons.
CAR T-cell therapy is a form of immunotherapy. The promising new treatment uses specifically altered T-cells to harness a patient's immune system to fight cancer. T- cell therapy has been used successfully to treat and even cure refractory blood cancers. It involves taking functional T-cells from the patient, genetically modifying them to target the cancer cell, and then infusing them back into the patient to attack and clear the cancer by harnessing the patient's own immune system. Scientists at the University of Calgary have been able to create a new CAR T-cell product that attacks different types of cancers in non-human models, including a rare type of sarcoma in adolescents and young adults, and other cancers such as breast and kidney cancers. This research team is hopeful as they take the necessary steps to deliver this therapy directly to patients in a clinical trial. The main goal of the proposed clinical trial is to deliver this CAR T therapy to patients, assess for safety (i.e. monitoring for complications related to treatment), and assess for anti-tumor activity. Ultimately, the hope is that this treatment provides benefit for patients that receive this novel therapy. This research group is also planning to  study how these CAR T cells work, with additional research studies planned on samples obtained as part of this study. There are a number of patients across Canada with tumors that express the same target for these CAR T cells. Our goal is to open this trial across multiple sites across Canada, providing a much-needed therapy option for patients who would otherwise succumb to their disease. Through this work we will establish key collaborations, and if successful, this will lead to future projects with other novel CAR T products that we anticipate will be developed in the not-so-distant future. We believe that CAR T therapy will continue to grow as a therapeutic option for patients with refractory malignancies and thus support for this in the early stages will result in significant impact to Canadians and others elsewhere in the future if proven successful.
Duration: 4 years.
As our world shifts towards an ever growing digital revolution, over the past three decades we have seen surgical robots have enter the operating room for telesurgery. Telesurgery is a process where the surgeon is located to an adjacent workstation and commands the remote robot. The team at Project neuroArm pioneered the development and translation of a robotic system called neuroArm. This team has gone on to create a unique microsurgery-specific hand controller for telesurgery. To deliver such an advanced technology to market for improved safety, learning and performance, this proposal will build a commercial grade, regulatory approved workstation for precise tele-operations in clinics, labs or industry. Recreating human senses - touch (sensors), vision (3D monitors) and sound (operating room connectivity), are crucial to an immersive workstation. Recent advances in software, sensors, and big data, have allowed incorporation of machine learning into such a robotic paradigm. In addition, contemporary data science has ensured secure methodologies for analytics and cloud computing. Innovations in control and precise machining further provide advanced system control, modular design, procedure-specific toolsets, and better manoeuvrability. To transform such a prototype to a commercialization ready product, this team will implement regulatory compliance in development of software, hardware, machine learning, cloud computing, validation and testing. To accelerate the commercialization process, OrbSurgical Ltd., an Alberta-based company, together with its established partnerships, will spearhead high volume manufacture, economy of scale, distribution, and services.
Duration: 3 years.