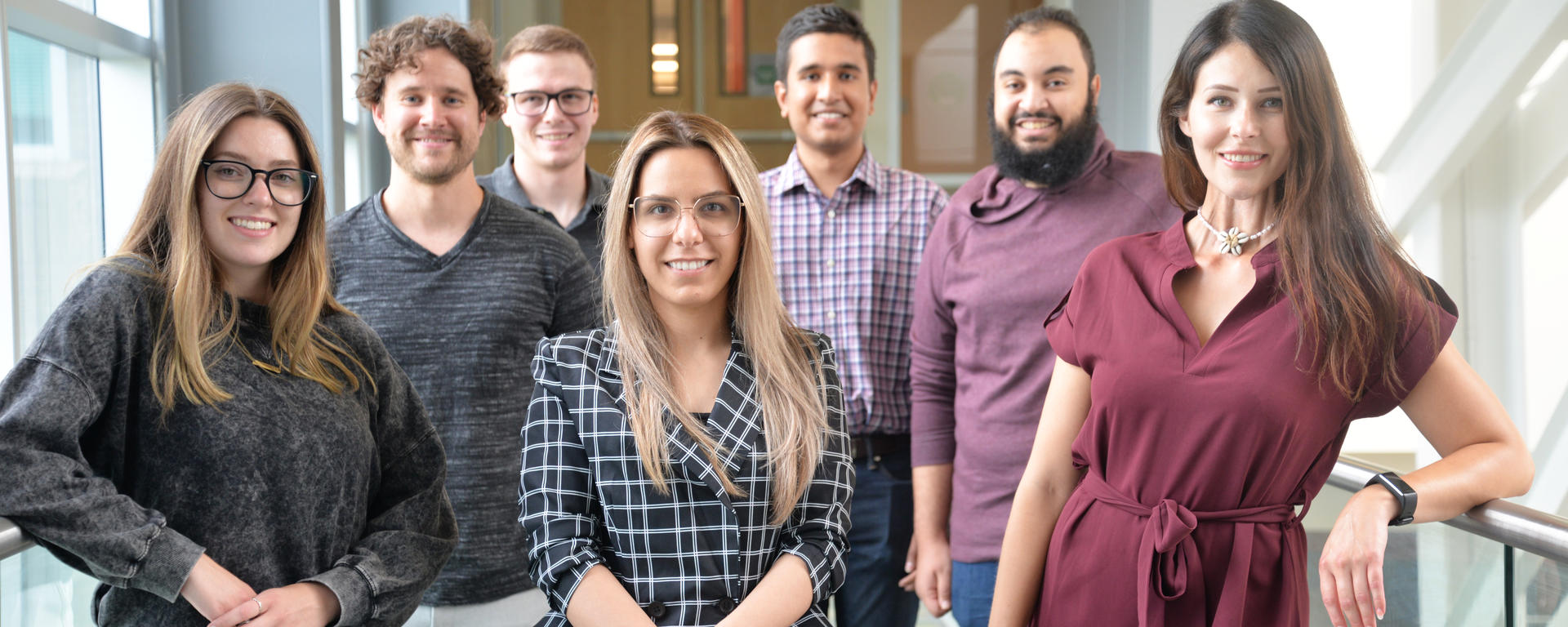 Charbonneau Trainee Association
Charbonneau Trainee Association Roles can be found HERE
Accepting applications for the 2021-2022 Charbonneau Trainee Association
Deadline to apply is Monday, May 31st at 4:00pm. Submit your applications to charbonneau@ucalgary.ca 
The Charbonneau Trainee Association (CTA) is an organization of postdoctoral and graduate students in the Arnie Charbonneau Cancer Research Institute. The aim of the CTA is to improve the overall experience for all trainees in the Charbonneau labs and beyond.
To accomplish this, we want to:
provide educational opportunities through academic events,
encourage trainees to become active members of the community through outreach events and
foster stronger relationships between trainees through social events.
2021 CTA Executive Committee:
Chair - Hiba Omairi
Co-Vice Chairs - Mehul Kumar & Julie Deleemans
Outreach - Peter Brownlee
Co-Education - Aly Abdelkareem & Ryan Bianchini
Social - Alexis Philippot
Quotes by CTA Committee Members
I loved being able to interact with trainees and charbonneau leadership to make exciting changes to improve the experience of all trainees
I loved being able to organize and run workshops that provided transitional and Professional skill development opportunities. Graduate students/post docs could benefit by thinking of their transferable skills beyond the academic experience.
Jodi Rattner
Former Education Director
The outreach committee is a great chance to plan and organize late night lab, and help integrate the institute into the community.
Dan Berger
Former Co-outreach Director
I enjoyed being a voice for trainee concerns that could engage with charbonneau leadership.
Michael Johnston
Former Vice-Chair
This position gave me the opportunity to interact with variety of trainees outside of an academic setting. The trainees were always very grateful and it was rewarding to see everyone having a fun time together
Danielle Polan
Former Social Director
I enjoyed collaborating with charbonneau faculty to educate the public about the institute's research and experimental techniques.
Danielle Bozek
Former Co-Outreach Director