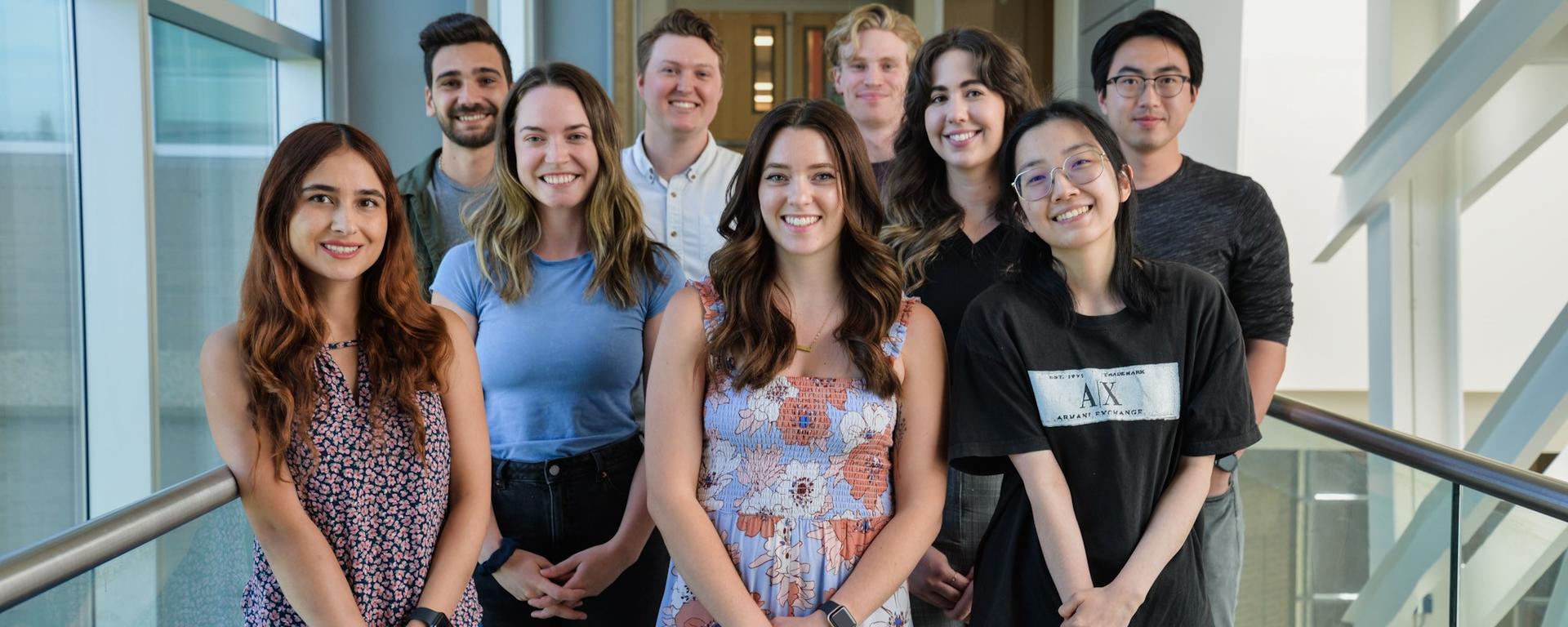 Welcome to the Charbonneau Trainee Association
The Charbonneau Trainee Association (CTA) is an organization of postdoctoral and graduate students in the Arnie Charbonneau Cancer Research Institute. The aim of the CTA is to improve the overall experience for all trainees in the Charbonneau labs and beyond.
To accomplish this, we want to:
provide educational opportunities through academic events,
encourage trainees to become active members of the community through outreach events and
foster stronger relationships between trainees through social events.
2022 CTA Executive Committee:
Chair - Alexis Philippot
Vice Chair - Alisha Poole
Co-Outreach - Kyle Heemskerk & David Jung
Co-Education - Samir Assaf & Emily Niu
Co-Social - Mariel Kleer & Rory Mulloy
EDI Rep - Parisa Ghahremanifard
Watch for upcoming CTA Events
What does the CTA mean to you
To me it's something beyond the day to day science. A moment to relax and take a break from articles and experiments.
The CTA has been an excellent outlet to the great community for me, and my experience here. I would feel a lot more isolated without the people i have met through the CTA.
A team that keeps our hectic research lives colorful and eventful. A team that comes up with innovative ideas and events that keep all the Charbonneau Trainees engaged and well connected!
The CTA has been instrumental in reintroducing a sense of community within the group of Charbonneau Trainees. The organized socials and the small events like the coffee mornings went a long way in terms of making myself and others feel appreciated. It was also a great excuse to take a break from the stressors of grad life.
Great job! By far the most productive CTA I have encountered.
This is the best CTA team i have seen during my tenure. I really appreciate the hard work and effort put to organize all the events during and post pandemic. All the events and workshops have been very useful/helpful for the Charbonneau Trainees. A big thank you to all of the members!