13 CIHR Grants awarded to Charbonneau Members!
Congratulations to our investigators and their research teams whose projects were successful in CIHR's Fall 2020 Project Grant, COVID-19 Grant, and SPARK Grant Competitions.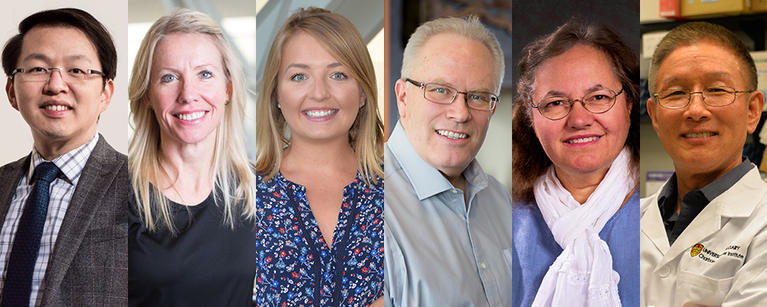 The Cumming School of Medicine (CSM) received 20 full project grants, 1 COVID-19 project, and 4 priority announcement projects, for a total funding envelope of $15.35M. Overall, our institute's success rate of 41% in the competitions was more than twice the national average of 15%.
Charbonneau members were nominated principal applicants on grants representing approximately $8.75M (57%) of the total funding to the CSM from those competitions.
This represents a tremendous success, collectively, for the Charbonneau Cancer Institute!
Listed below are the nominated principal investigators and project titles for each of these grants. Each week we will be featuring a story on one of these projects.
Watch for the stories over the coming weeks on the Charbonneau website!