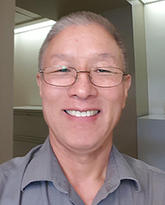 Ki-Young Lee
Professor
Cell Biology and Anatomy
Research and teaching
Area of Focus
Role of cdk5 and its related proteins in cell fate determination, tumorigenesis and
neurodegenerative diseases
Summary of Research
My research interest is to elucidate how cyclin-dependent kinase 5 (cdk5) and its related protein, cdk5 regulatory subunit-associated protein 2 (cdk5rap2), regulate specialized cell functions. The major questions that we wish to address are: how they are regulated, what their downstream targets are, how they interact with these targets, and how they are involved in diverse signaling pathways to drive and regulate cellular events. Our recent studies suggest that cdk5rap2 plays a role in stem cell self-renewal. Interestingly, we also found that depletion of cdk5rap2 induces senescence-like phenotype. Our hypothesis is that cdk5rap2 is required for NSC self-renewal and loss of cdk5rap2 promotes senescence. Thus, our goal is to elucidate the significance of cdk5rap2 in NSC self-renewal and how its loss induces senescence. To pursue this objective, we are utilizing gain- and loss-of function analyses in two well-established human NSC derived from developing human brains in conjunction with modern and conventional techniques in cell and molecular biology and biochemistry. Results from our investigations will significantly advance our knowledge on the fundamental cell and molecular biology of stemness and senescence. Other ongoing research projects in my lab are: (i) to investigate the molecular basis for cdk5 loss/PARP1i synthetic lethality, (ii) to elucidate the molecular mechanism by which cdk5 regulates intracellular calcium release, (iii) to identify resistance biomarkers for acute lymphocytic leukemia (ALL) chemotherapies that can stratify patients and tailor personalized chemotherapy, and (iv) to investigate a role of cdk5 in Alzheimer's pathogenesis in 5XFAD and triple transgenic mouse models that recapitulate the learning and memory deficits, Aβ oligomerization and tau hyperphosphorylation in AD brain.
Biography
Dr. Lee is currently a tenured Full Professor in the Dept. of Cell Biology and Anatomy, Cumming School of Medicine (CSM) at the University of Calgary. Dr. Lee joined the CSM after completing his Ph.D. at the University of California in Davis and postdoctoral training at Stanford University and the University of Calgary as an Alberta Heritage Foundation for Medical Research (AHFMR) Fellow. Currently, he is a full member of the Arnie Charbonneau Cancer Institute and the Alberta Children's Hospital Research Institute (ACHRI) and an associate member of the Hotchkiss Brain Institute (HBI). Dr. Lee is an established investigator and has been well-funded by the CIHR, NSERC, CBCF, Alzheimer's Association (USA), and other granting organizations. He is known for his pioneering research and significant contributions in the field of cyclin-dependent kinase 5 that led to many publications in very well respected peer-reviewed international scientific journals.
In the past, he has trained 5 visiting scientists, 1 research assistant professor, 14 PDFs, 10 graduate students, ~50 undergraduate students (who were mostly recipients of NSERC, AHFMR, ACB, or O'Brien Centre studentships), and 7 high school students. Many of his trainees are either first or co-authors in all publications from his laboratory, and many have gone on to become established faculty members, scientists or educators or physicians. Currently, he is supervising 1 research asst professor, 3 graduate students (2 PhD and 1 MSc) and 1 postdoctoral fellow.
In the past 15 years, he has been teaching and coordinating cellular, molecular and microbial biology 561 (CMMB 561) and medical science 561 (MDSC 561). This cancer biology course is offered to upper division undergraduate and graduate students from the Depts. of Biological Sciences and Medical Sciences as well as the Bachelor of Health Sciences program within the CSM. Student evaluations over the past 15 years of approximately 6.0 on a scale of 1.0 to 7.0 (7.0 being the highest rating) are indicative of his teaching excellence. In addition to CMMB 561 and MDSC 561, he has taught and supervised various research courses, including MDSC 402, CMMB 507.27, CMMB 507.60, MDSC 508, MDSC 528, ZOO 530, CMMB 530, and an MD research specialization course at the University of Alberta. Dr. Lee's other contributions to the scientific community include service as a member of the grant review panels for the CHIR, CBCF and the AHFMR PDF Review/Advisory Committee.