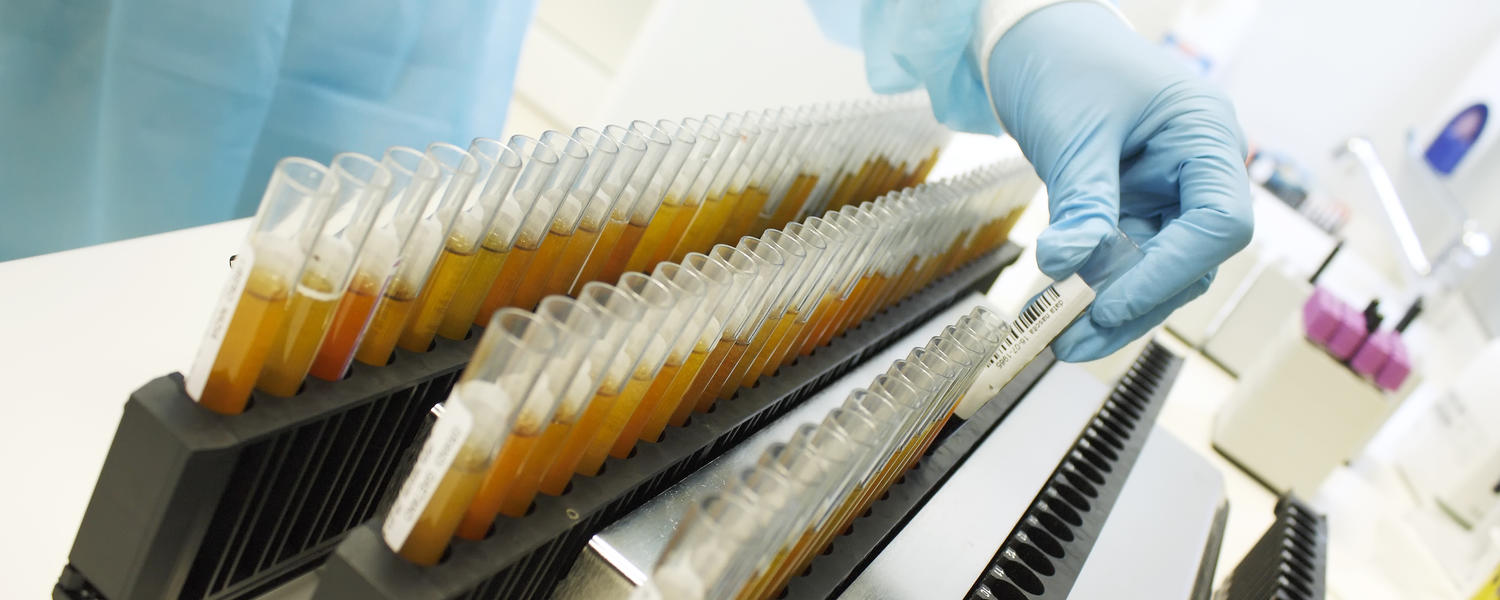 Clark H. Smith Brain Tumour Centre
The Clark H. Smith Tumour and Related Tissue Bank is a biorepository at the University of Calgary that was established with the goal of advancing cancer research. We assist basic, translational and clinical cancer research by collecting and providing high quality tumour and blood samples, and their derivative biomolecules, to investigators.  Specializing in neurologic and pediatric diseases, the bank has provided material to investigators not only within Calgary but also nationally and internationally.
The Clark H. Smith Tumour and Related Tissue Bank is a registered bank of CTRNet and participates in ISBER's proficiency testing program.  The Bank is approved by the Conjoint Health Research Ethics Board of the University of Calgary.
Colleen Anderson, Operations Manager
Critical to our Bank's success are the ongoing efforts of our clinical champions, our many collaborators (nurses, oncologists, surgeons, and pathologists), our financial supporters, and of course our patient participants.
Clark H. Smith Tumour and Tissue Bank
University of Calgary
Health Research Innovation Centre, room 2A25
3330 Hospital Drive NW
Calgary, Alberta  T2N 4N1
Phone:  403-210-6423
Email: btbank@ucalgary.ca