Leadership & Committees
The Charbonneau Cancer Institute is a partnership between Alberta Health Services and the University of Calgary. We bring together scientists and physicians to integrate research and care across disciplines from understanding and preventing cancer, to transforming its detection and treatment, to improving life with and after cancer. Our members include researchers at the Tom Baker Cancer Centre and Alberta Health Services' Teaching Hospitals, researchers at the University of Calgary's Cumming School of Medicine, Schulich School of Engineering, Faculty of Nursing, Faculty of Science, Faculty of Arts, and Faculty of Kinesiology, as well as researchers from partnering institutions, such as the University of Lethbridge and Athabasca University. The Institute operates under the guidance of its strategic advisory, scientific advisory, and steering committee.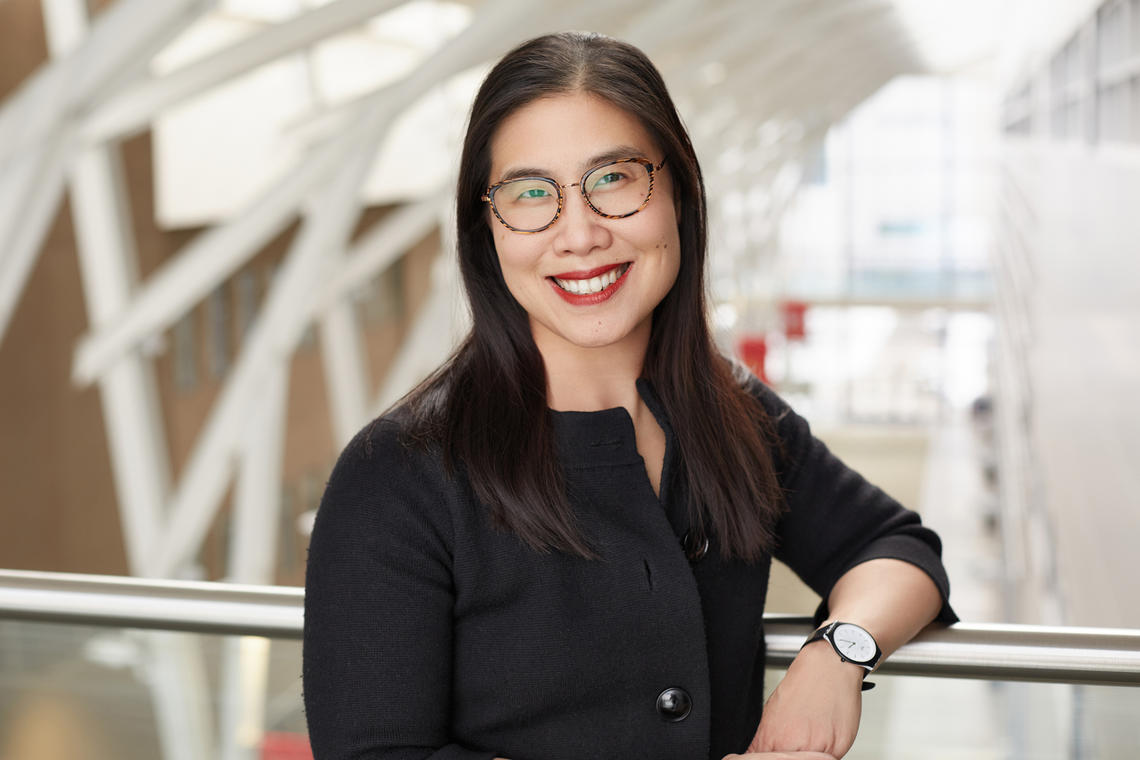 Scientific Director
Dr. Jennifer Chan is an Associate Professor in the Departments of Pathology, Oncology, and Clinical Neurosciences at the University of Calgary. She received her BA in Biochemistry from Dartmouth College, her MD from McGill University, and completed her clinical and research training at Harvard University.  Prior to joining the U of C, she was Pathology Leader at the Broad Institute of MIT and Harvard. Now in Calgary since 2008, Dr. Chan is a practicing pathologist, a CIHR-funded scientist, and has also served as the Deputy Director of the Charbonneau Cancer Institute for the past 7 years. Her research interests are in the areas of brain tumour biology and genetics.  In addition to pursuing those research interests, she contributes to several large-scale projects to discover new genes and therapeutic targets in a variety of cancers through her expertise in biobanking and patient-derived model generation. Dr. Chan is passionate about creating links between the lab and the clinic, and about building a vibrant research environment.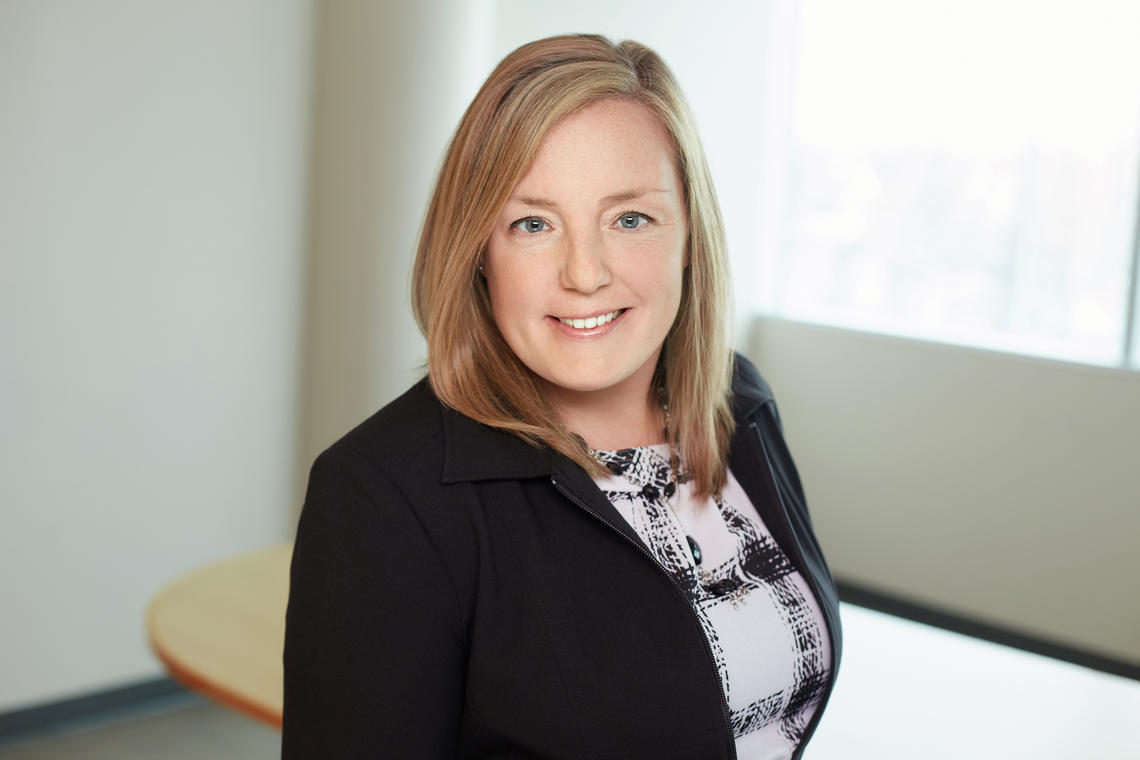 Lead, Research Strategy and Partnership
Melissa Shea-Budgell is an Adjunct Assistant Professor in the Department of Oncology at the University of Calgary. She received her MSc in Nutrition at Simmons University in Boston and her MBA from the University of Calgary. She has held progressive leadership positions in cancer research since coming to Alberta in 2007, when she joined the former Alberta Cancer Board. Her experience at Alberta Health Services includes cancer prevention research and programming, cancer clinical practice guideline development and evaluation, and most recently serving as Assistant Scientific Director of the Cancer Strategic Clinical Network. She joined the University of Calgary in 2017 as Research Strategy and Partnerships Lead for the Charbonneau Cancer Institute. Over the past five years, Melissa has co-led several large grants involving diverse, multidisciplinary teams. She is interested in research focused on improving the health system and care delivery. In her role as Lead (Strategy and Partnerships), Melissa will be focused on continuing to build a collaborative research environment in Calgary and ensuring the Charbonneau Cancer Institute is strategically positioned for success.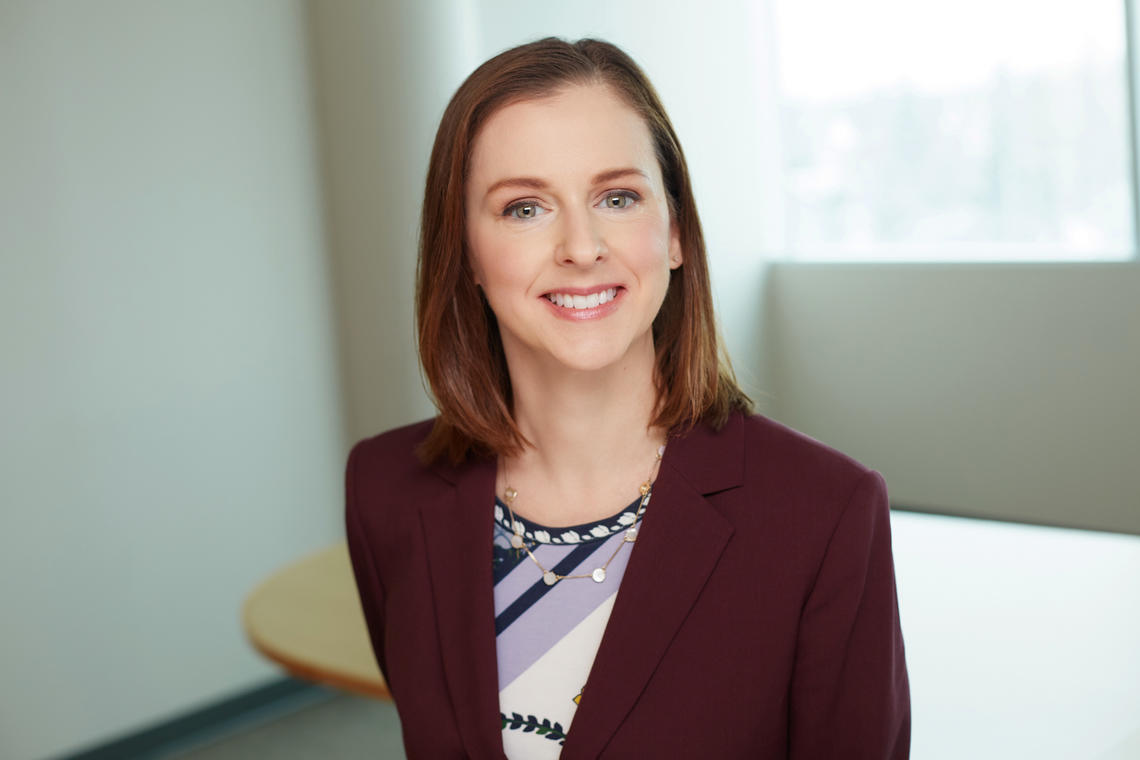 Associate Director, Clinical and Population Research
Dr. Corinne Doll is a radiation oncologist at Tom Baker Cancer, and Clinical Associate Professor in the Department of Oncology at the University of Calgary, Cumming School of Medicine. She obtained her MD and FRCP(C) in Radiation Oncology from the University of British Columbia, and Fellowship training at the University of Toronto. She is the leader of the Gynecology Radiation Oncology Group at the Tom Baker Cancer Center, the Leader of Translational Research for Radiation Oncology, and Co-Chair of the NCIC Cervical Cancer Working Group. Her clinical practice and research interests are in Gynecology and Gastrointestinal malignancies.
Associate Director, Basic and Translational Research
Dr. Douglas Mahoney is a translational scientist at the Charbonneau Cancer Institute and Alberta Children's Hospital Research Institute at the Cumming School of Medicine with 20+ years of experience studying human health and disease. Over the past 15 years, he has made important contributions to the development of several cancer immunotherapies that have been commercialized and tested in human clinical trials. Currently his lab is focused on engineering "designer cells and viruses" to treat various forms of cancer in children and adults. His lab uses cutting-edge synthetic biology, high-resolution in vivo imaging and robotic screening technologies, amongst other methodologies, and works collaboratively with leading genomics and immunology labs in Alberta.
Dr. Mahoney is the Scientific Director of a research initiative called ACTION (Alberta Cellular Therapy and Immune Oncology), launched in 2020 in partnership with the Canadian Cancer Society. Within ACTION, Doug's team is focused on developing innovate next-generation designer cell therapies against novel targets identified on high-fatality cancers.