Striking Image Competition 2021
Special Theme: Promoting Advanced Imaging Excellence That Is Friendly To Color Blind Scientists
Welcome To The Annual Striking Image Competition
The imaging competition is an exciting opportunity to celebrate excellence in optical microscopy and promote color blind friendly microscopy imaging.
Researchers will have the chance to showcase their research and discoveries by submitting images captured on any optical microscope across the University of Calgary. This year's competition will be organized by the ACHRI, CMF, HBI-AMP, and Snyder-LCI imaging platforms.
Contest opens on Monday, February 8, at noon
Contest closes on Monday, March 1, at noon
The winners will be announced at the virtual Awards Ceremony that will be held on Thursday, 15, 2021. Those who submit images to the contest will be invited to the virtual Awards Ceremony as well as to the next year's in-person Awards Ceremony. You will be contacted by email with details.
To submit your image, click the button below, then complete the submission form and upload your image. Notice that if you are not able to answer some questions in the submission form, just write "unknown" as an answer. Also, if you are not sure about the exact month when the image was acquired, select the month option that is most likely the correct one. Only one submission for the whole competition per participant is allowed."
About this year's special theme
Colour blindness (colour vision deficiency) is usually caused by genetic mutations that lead to missing or malfunctioning retinal cone cells. Red-green colour blindness is the most common type of colour vision deficiency, followed by blue-yellow colour blindness and total colour blindness. There are various forms of colour vision deficiencies, such as deuteranopia and protanopia, which are types of red-green colour blindness.
According to the Colour Blind Awareness organisation, colour blindness affects around 8% of men and 0.5% of women, or around 4.5% of people around the world (Ref. 5).
This means that potentially one out of 12 males and one out of 200 females who read your paper or walk past your poster cannot easily read your figures with certain colour combinations (Ref. 2). Click for an example how a typical fluorescence microscope image looks like to a person with deuteranopia or protanopia (Ref. 8).
There are plenty of open-access resources and tools available that make it easy to convert fluorescence microscopy image colours into more colour blind friendly combinations. The references at the end of this page have more information about colour vision deficiencies and making microscopy images more accessible to colour-blind viewers.
Striking Image Competition 2019 winners (left to right)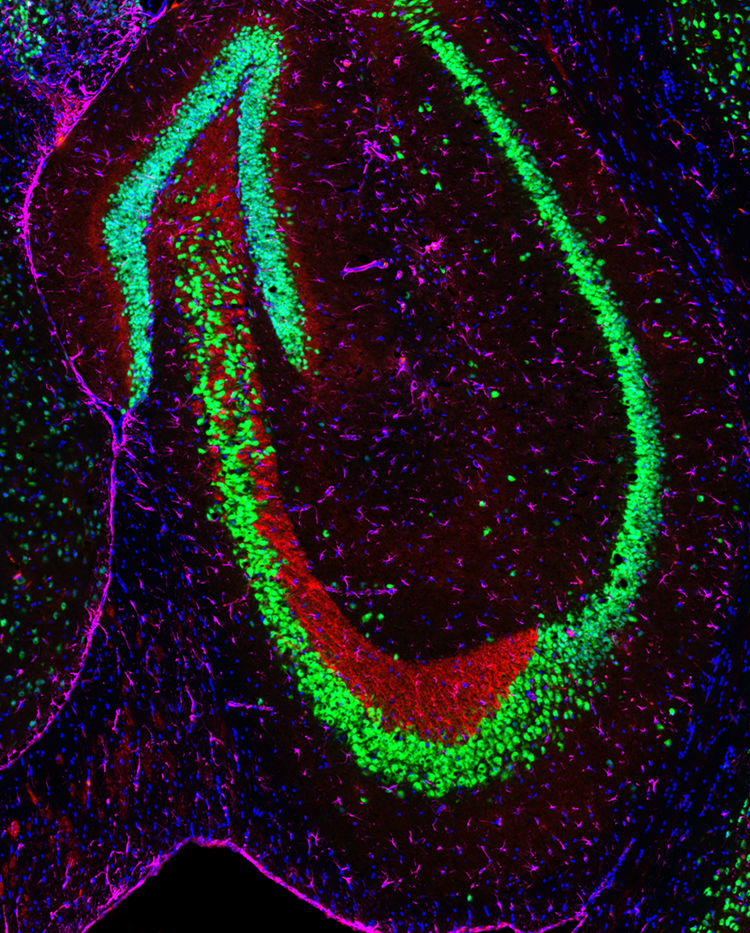 HBI-AMP
Mohamed Hassan, Lytton lab
Mouse brain hippocampus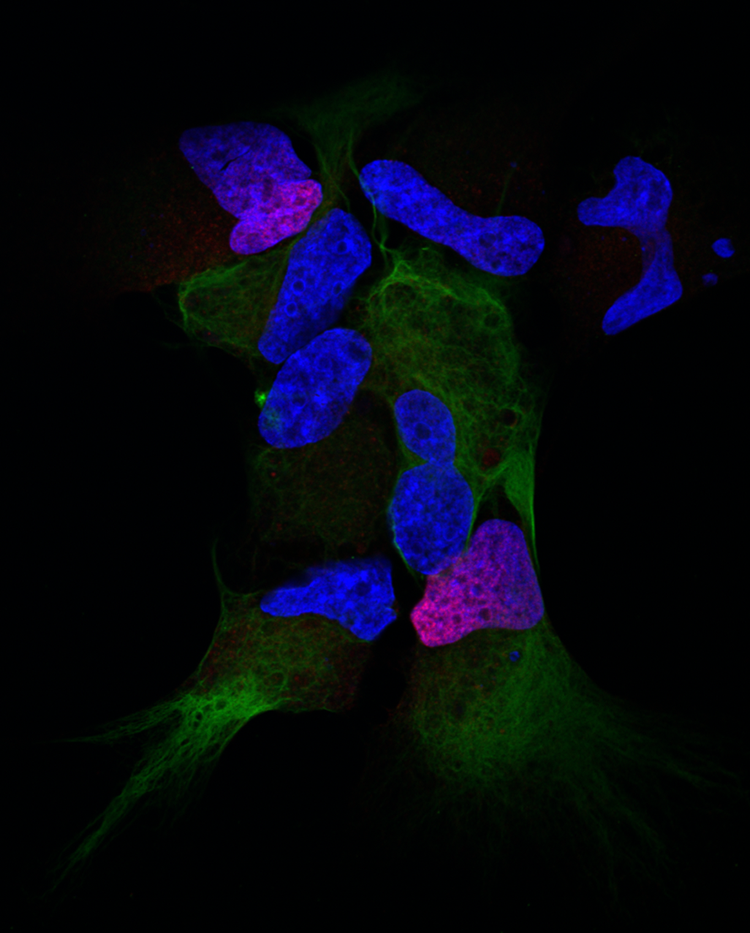 CMF
Ana Nikolic, Gallo lab
Glioma cells differentiating into astrocytes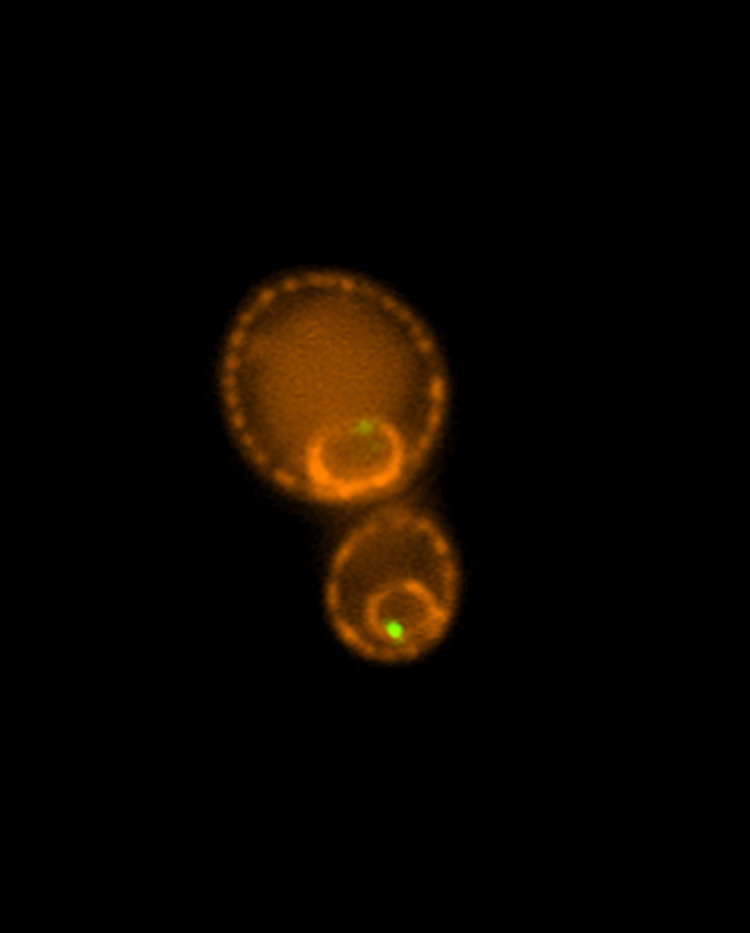 LCI
Will McLaren, Cobb lab
Yeast telomere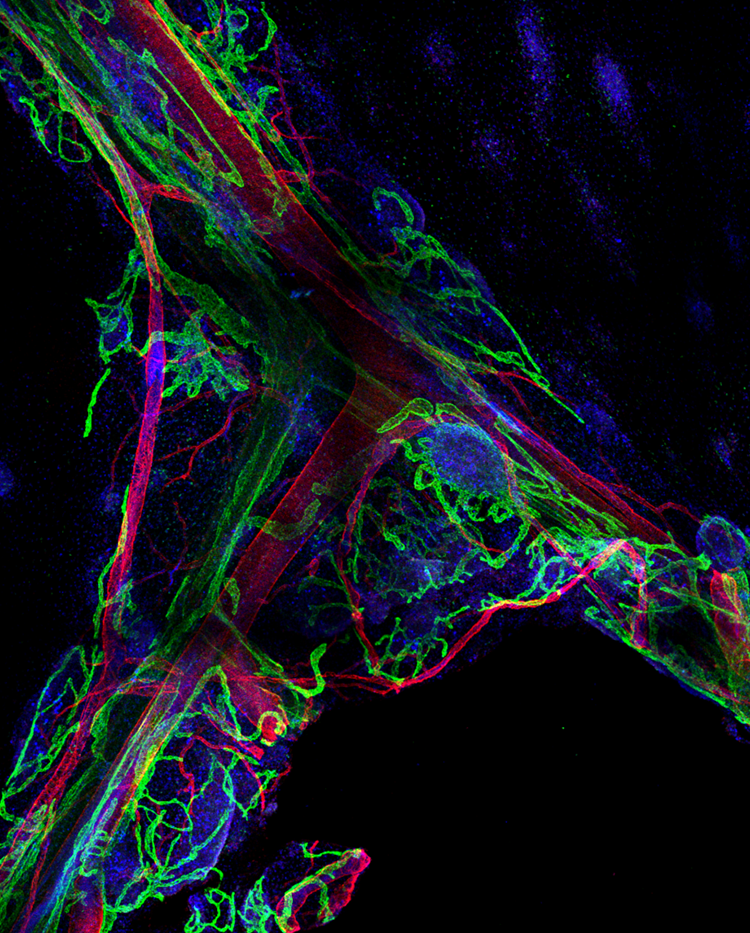 Open
Keith Keane, von der Weid lab
Lymphatic vessel network