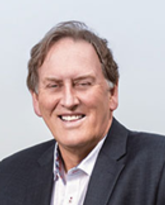 Don Morris
Professor
Oncology and Medicine
Preferred method of communication
ADMIN ASSISTANT
Lori Wishart
Email: lori.wishart@ahs.ca
Office: 403-521-3701
Research and teaching
Area of Focus
Development of novel cancer therapeutics
Oncolytic viruses, Immunotherapeutics
Strategies for graft engineering during autologous transplantation
Activities
Development of novel cancer therapeutics, oncolytic viruses, immunotherapeutics and strategies for graft engineering during autologous transplantation. His work has been funded by the National Cancer Institute of Canada, Canadian Cancer Research Institute, Breast Cancer Research Foundation, Canadian Breast Cancer Foundation, Canadian Institute of Health Research and the Alberta Cancer Foundation. His clinical areas of expertise include musculoskeletal and thoracic malignancies.
Biography
Dr. Morris began in 1997 as a Medical Oncologist at the Tom Baker Cancer Centre after completing his residency in Calgary. He obtained his MD from the University of Calgary in 1992 after completing a PhD in Immunology at Queen's University in 1989. He was a founding member and senior staff scientist in the TBCC Translational Laboratories since 2001 and in 2011 took on the role of Director of the TBCC Translational Laboratories, which he held until 2019.
His research has been focused on preclinical and clinical models of oncolytic viruses in the treatment of various cancers. In March of 2020 he accepted the position of Dept Head, Dept of Oncology, Cumming School of Medicine at the University of Calgary, Facility Medical Director of the TBCC, and the Medical Lead of the New Calgary Cancer Centre. He is also an Associate Senior Medical Director of Cancer Care Alberta, Alberta Health Services.
Dr. Morris has authored over 100 peer reviewed manuscripts and has been PI on multiple research grants over the years and is currently CIHR funded. He is active in the Lung Tumour Site and let the Lung Tumour Group from 2007-2013. He has been a leader in the realm of Education as well, being Program Director of the Medical Oncology Training Program and Director of Oncology Education Programs from 2000-2005.