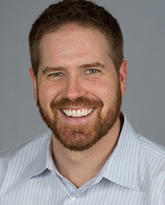 Michael Monument
Assistant Professor
Surgery - Section of Orthopaedic Surgery
Director
Integrated Sarcoma Research Program
Preferred method of communication
ADMIN ASSISTANT
Kassandra Paiva
Kassandra.paiva@ahs.ca
Office: 403-944-2402
Research and teaching
Area of Focus
Inducible and syngeneic mouse models of bone and soft tissue sarcoma
STING pathway activation in sarcomas
Anti-fibrotic therapies
Ewing sarcoma
Surgical outcomes in metastatic bone disease
Patient-engaged research in metastatic bone disease
Summary of Research
The Monument lab has expertise in developing inducible and syngeneic mouse models of bone and soft tissue sarcoma. Like human sarcomas, these murine models of sarcomas are immunologically cold, void of spontaneous tumour infiltrating lymphocytes and resistant to immunotherapies. Using these models were are developing novel immunotherapy strategies to inflame the sarcoma microenvironment. We have particular interest in therapeutic approaches to activate the STimulator of INterferon Genes (STING) pathway within sarcomas as a clinically relevant single agent therapy or in combination with radiation and other immune-based therapies.
Dr. Monument is the Director of iSARP - an integrated sarcoma research program based out of Calgary. In collaboration with the Alberta Cancer Foundation, the mission of this research program is to accelerate clinical sarcoma research initiatives in Alberta and develop precision oncology and novel immunotherapy opportunities for high-risk sarcoma patients.
Our clinical research also focusses on patient-engaged research in metastatic bone cancer and improving the delivery of multimodal care for advanced skeletal metastases. We are building an Alberta metastatic bone cancer database to accurately capture oncologic and patient reported outcomes in patients with metastatic bone disease treated with surgical stabilization procedures.
Our lab and clinical research group is accepting applications for research technicians, summer students, graduate students and post-doctoral fellows to join our clinical and pre-clinical research initiatives.
I'm lookin for...
Study Participants
Genetic profiling of high-risk bone and soft tissue sarcomas
Funding
Developing novel immunotherapies, and precision therapeutics for sarcoma patients in Alberta.

Improving care delivery and surgical outcomes for cancer patients with metastatic bone cancer
Research partners
Patient partners
Novel immunotherapeutic pharmaceutical collaborations
Computer imaging, machine learning
Database support and analytics
Biography
I am an orthopaedic surgeon scientist specializing in the diagnosis and surgical management of musculoskeletal neoplasms in children and adults. I am a born and raised Calgarian and completed my BSc, MSc, MD and orthopaedic surgery training at the University of Calgary. I spent three years (2011-2014) at the University of Utah, Huntsman Cancer Institute sub-specializing in sarcoma and musculoskeletal oncology surgery.