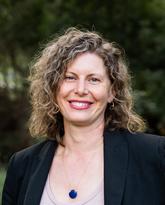 Lorraine Shack
Adjunct Assistant Professor
Oncology, Community Health Sciences, Cumming School of Medicine
Director, Cancer Advance Analytics, Cancer Research & Analytics
Alberta Health Services
Preferred method of communication
ADMIN ASSISTANT
Penelope Timleck
Email: penelope.timleck@ahs.ca
Office: 780-643-4347
Research and teaching
Research areas
cancer
epidemiology
outcomes
surveillance
survival
Activities
A large portion of Dr. Shack's work is focused on supporting operations, planning and policy through analytics using a combination of Cancer Registry data and other administrative date. Participation in previous and ongoing projects focused on Cancer data use, quality and comparability, in particular, surveillance, performance measures, linkage of cancer data, data warehouse development and cancer registry data quality have been key themes of my work. This has been explored in the International Cancer Benchmarking Project, Cancer Incidence in Five Continents (CONCORD 1 through 3) and the Canadian Partnership Against Cancer performance measures.
Summary of Research Projects
DECIDe
Anticipation of new and emerging opportunities in collecting, warehousing, and analyzing cancer patient data is the inspiration behind the upcoming (DECIDe). DECIDe will streamline data integration, access, and usability across several existing platforms and will be developed by Advanced Analytics, Cancer Research & Analytics in collaboration with AHS Data and Analytics and other key stakeholders. This will be the central source for cancer data in AHS and researchers.
ICBP
The International Cancer Benchmarking Partnership (ICBP) is a unique and innovative collaboration that brings together clinicians, policymakers, researchers and data experts across the world. It is a collaboration of multiple countries/jurisdictions for which I am the Alberta PI. It aims to measure international variation in cancer survival, incidence and mortality, as well as identify factors that might be driving these differences. The ICBP used cancer registry data to provide a high quality international cancer survival benchmark and quantified the variation between participating ICBP countries. The ICBP also explored reasons behind the variation in survival rates.
Biography
Dr. Shack is the Director of Cancer Advanced Analytics, Cancer Care Alberta, Alberta Health Services and is an Assistant Prof jointly in the Dept. of Oncology and Community Health Sciences, Cumming School of Medicine, U of C. She obtained her MSc and PhD from the London School of Hygiene and Medicine, England. She completed the Executive Education program within Alberta Health Services as part of the 2018 cohort, and is a Certified Health Executive. She has worked in cancer epidemiology, prevention and surveillance in Scotland, England and Alberta. She currently leads the Cancer Advanced Analytics Department that combines the Alberta Cancer Registry, Data Integrity and Integration, and Surveillance & Reporting teams to support researchers, operations, planning and local/national/international studies in data and linkage to cancer data. She oversees the integration of data systems and more efficient linkage between existing data platforms. The goal is to increase capacity to manage a greater number and greater complexity of data requests. This is the hub of cancer information for AHS registering cancer diagnosis, analyzing and reporting and integrating the data for greater utilization.