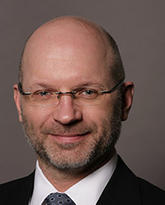 John Lysack
Clinical Professor
Radiology, Clinical Neurosciences and Surgery
Research and teaching
Research areas
Imaging of Head and Neck Cancer.
Summary of Research
Development of imaging techniques and processes to improve diagnostic accuracy and clinical outcomes in patients with head and neck cancer.
Biography
Dr. Lysack trained at Queen's University and Harvard Medical School. He is the Director of Head and Neck Imaging at the University of Calgary and is the Director of Imaging Research at the Ohlson Research Initiative. He is a Fellow of the Royal College of Physicians and Surgeons of Canada where he served as a Founder in Neuroradiology. Dr. Lysack is board certified in both Diagnostic Radiology and Neuroradiology by the American Board of Radiology and is a senior member of the American Society of Head and Neck Radiology.