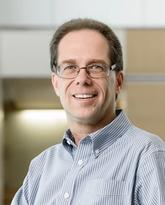 Samuel Weiss
Professor
Cell Biology & Anatomy, Physiology & Pharmacology
Preferred method of communication
ADMIN ASSISTANT
Suzanne Buffel
Email: sbuffel@ucalgary.ca
Office: 403-210-7161
Research and teaching
Area of Focus
Brain Tumour Stem Cell Biology
Experimental Therapeutics
Summary of Research
My laboratory discovered a mammalian central nervous system (CNS) stem cell that can be induced to divide in cell culture and in the intact brain, and produce the three major cell types of the CNS - neurons, astrocytes and oligodendrocytes. Remarkably, this CNS stem cell is present in both embryonic and adult mammalian (from rodent to human) brain. Recent evidence suggests that the adult human brain stem cells may be at the origin of the malignant human brain tumour – glioblastoma multiforme (glioma). Thus, the current research goal of the Weiss laboratory is to gain insights into the aberrant cell biology mechanisms of human brain tumour stem cells (BTSCs) that may lead to brain tumour initiation, therapeutic resistance and recurrence. During the past few years, we have established close to 100 BTSC lines from human glioma patients. These BTSC lines display many of the fundamental characteristics of stem cells such as ability to grow as neurospheres under serum-free conditions, multilineage differentiation and clonogenicity. Importantly, they maintain the key parental tumour mutations and mimic human tumour growth in vivo in orthotopic xenografts in NOD SCID mice. We employ a combination of cell biological, molecular, biochemical, genomic, and epigenomic approaches and use BTSCs as a model to study glioma biology and therapeutic response in vitro and in vivo.
Biography
Dr. Samuel Weiss is a professor at the University of Calgary's Cumming School of Medicine. He is the founder and was the inaugural Director of the University of Calgary's Hotchkiss Brain Institute, whose mission is to translate innovative research and education into advances in neurological and mental health care.
Dr. Weiss' own explorations into the brain have changed the fields of developmental neurobiology and neural regeneration and have earned him one of the world's most prestigious medical science awards, a Gairdner International Award. Dr. Weiss was elected a Fellow of the Royal Society of Canada in 2009 and a Fellow of the Canadian Academy of Health Sciences in 2014. His current work focusses on the stem cell biology of human brain tumour with an eye towards developing new therapies.
As the Scientific Director of CIHR-INMHA, Dr. Weiss works with the Canadian neurosciences, mental health and addiction communities to identify research priorities, develop research funding opportunities, build partnerships and translate research evidence into policy and practice to improve the health of Canadians and people around the world.