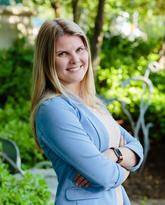 Ekaterina Tchistiakova
Adjunct Assistant Professor
Oncology, Division of Medical Physics
PhD
University of Toronto
Preferred method of communication
Assistant
Shirley Bullick
shirley.bullick@ahs.ca
403-521-3788
Research and teaching
Research areas
Implementation of Advanced MRI techniques in radiation therapy practice
Summary of Research
MRI is a versatile imaging technique that can provide a wide range of clinical information pertaining to metabolic, structural and vascular characteristics. The use of MRI in radiation therapy is often limited to its application for target identification on structural imaging. This limited scope of application is due both to the availability of the equipment as well as the ability to interpret and clinically integrate a more advanced MRI techniques. As MRI technology becomes more widely available the need for better understanding of advanced functional capabilities becomes imperative to fully utilize its potential. My primary research interest is in developing a platform for integration of functional MRI techniques into clinical protocol for the radiation therapy department. Functional MRI including diffusion and perfusion imaging as well as blood oxygenation characteristics can provide valuable information for radiation treatment planning including: 1) early tumor detection, 2) advanced tumor grading, 3) improved tumor segmentation, 4) therapy response prediction and 5) recurrence detection. My current research focus is on the application of advanced functional MRI techniques in patients with brain metastases undergoing stereotactic radiation therapy. Developed techniques could also be transferable to other sites. A long term goal for this research is to be able to integrate MRI as part of adaptive radiation therapy. During adaptive therapy, treatment effectiveness is monitored and treatment can be modified on a daily basis. This requires very sensitive imaging techniques capable of detecting early tumor cells changes. MRI has the potential to provide information on a number of characteristics of cancer cells, allowing doctors to make a better informed decision on the optimum course of treatment.
Biography
Dr. Tchistiakova received her BSc from McMaster University in Medical and Health Physics followed by a PhD from University of Toronto in Medical Biophysics. Her PhD work focused on the application of advanced MRI techniques to detect changes in the brain structure and vasculature caused by vascular risk factors such as diabetes and hypertension. Following her PhD she completed a Medical Physics residency at the Odette Cancer Centre.
Currently Dr. Tchistiakova is a full-time clinical medical physicist at the Tom Baker Cancer Centre as well as an Adjunct professor in the Department of Physics and Astronomy at University of Calgary and Cummings School of Medicine. As a clinical physicist she is directly involved in the radiation therapy program at TBCC which gives her a unique opportunity to identify areas of research which could directly benefit our patients. Her research focus is on expanding the application of advanced MRI techniques and bridging the gap between the advancements made in the research field of MRI and its application in radiation therapy.