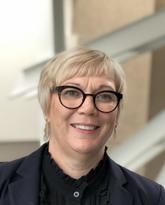 Donna Senger
Research Associate Professor
Oncology
Research and teaching
Area of Focus
Role of the p75 neurotrophin receptor (CD271) in tumorigenesis
Organ Selective Metastasis
Preclinical in vivo animal models
Summary of Research
Brain tumors are a highly malignant disease and patients with the most malignant form of this cancer survive on average for only one year. A major reason for failure is the presence of two disease reservoirs: 1) highly invasive tumor cells that move into the normal brain and 2) a population of cells with stem-like features that are highly tumorigenic and can repopulated the tumor following treatment. Both types of cells are believed to be resistant to current treatments. Our research focuses on pediatric and adult central nervous system (CNS) tumours and includes defining the molecular characteristics of highly invasive tumour cells, examining stem-like tumour populations as potential therapeutic targets, and investigating the brain microenvironment and how it impacts the growth and progression of brain tumours. Strategies focusing on the tumour microenvironment aim to exploit the active interplay between the tumor cells, the surrounding normal cells, and the extracellular matrix within the brain that provides a permissive environment supporting proliferation, invasion and treatment resistance.
Role of the p75 neurotrophin receptor (CD271) in tumorigenesis
Malignant glioma are amongst the most lethal of all human malignancies with very few cases of long-term survivors. Using an unbiased approach we found that the p75 neurotrophin receptor (p75NTR; also called CD271) is a major regulator of the invasive behaviour of glioma cells. Unexpectedly we also found that expression of p75NTR/CD271 alters the metabolic state of glioma cells. We are currently exploring the role of p75NTR/CD271 in mediating metabolism and its potential for aiding therapeutic resistance with the overall goal of identifying vulnerabilities that could be exploited therapeutically.
Organ Selective Metastasis
Cancer is a leading cause of death and the majority of patients will die from the formation of metastases rather than from their primary tumor. Current research in this area is focused on identification and implementation of therapeutics for the development of organ specific cancer metastasis with a particular emphasis in the areas of melanoma and osteosarcoma. These studies also include a focus on the patients' host immune response in developing metastases and how this process can be modulated for therapeutic benefit.
Preclinical in vivo animal models
Through funds from the Terry Fox Research Institute, Alberta Innovates Health Solutions, Alberta Cancer Foundation and the Kids Cancer Care Foundation we have established a preclinical in vivo drug-screening core and a "live" pediatric tumor bank that focuses on the establishment of pediatric-patient-derived-xenografts from rare cancers with a specific focus in the area of brain tumours and sarcomas.
Biography
Dr. Senger has had a long-standing interest in the area of brain development and tumorigenesis focusing on both pediatric and adult central nervous system (CNS) tumours. Dr. Senger completed her Ph.D studies at the University of Alberta with Dr. Robert Campenot where she identified a novel neurotrophin signaling process in sympathetic neurons. She then went on to do post-doctoral training at McGill University in the Brain Tumour Center at the Montreal Neurological Institute where her research activities focused on defining important survival pathways in brain tumours. Since moving to the University of Calgary her research interests have focused on defining tumour stromal interactions in highly invasive glioma, investigating the underlying mechanisms important for the development of organ specific cancer metastasis and establishing in vivo cancer models for preclinical testing.