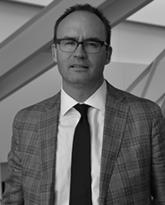 Gregg Nelson
Professor
Obstetrics & Gynecology, Oncology
Preferred method of communication
ADMIN ASSISTANT
Natalie Moore
Email: natalie.moore@ahs.ca
Office: 403-521-3721
Research and teaching
Area of Focus
HPV vaccination in First Nations
Enhanced Recovery After Surgery (ERAS)
Summary of Research
i. ERAS
Enhanced Recovery After Surgery (ERAS) is an evidence based multimodal perioperative care program which aims to improve cancer patients' outcomes by minimizing the stress response to surgery. I am interested in studying the clinical, physiological and health system impacts of ERAS on patients undergoing surgery for cancer in Alberta.
ii. EHVINA
Co-developed with Elders from the Tsuu T'ina and Stoney First Nations, the Enhancing HPV Vaccination In First Nations Populations in Alberta (EHVINA) Study received $1,248,400 in funding over five years from Alberta Innovates Health Solutions' Cancer Prevention Research Opportunity, through the Alberta Cancer Prevention Legacy Fund. Our team is conducting research aimed at increasing HPV vaccination rates among FN people living on-reserve in Alberta. The objectives of this work include:
- establish baseline HPV vaccination rates
- identify and validate the known barriers and supports to HPV vaccination
- map identified barriers and supports onto a theory-informed, context- and culturally- secure knowledge translation (KT) intervention to increase HPV vaccination uptake within Alberta FN communities
Biography
Dr. Gregg Nelson obtained his MD and PhD degrees at the University of Calgary and subsequently continued on to complete his sub-specialization in Gynecologic Oncology at the Tom Baker Cancer Centre. He is a Professor in the Departments of Obstetrics & Gynecology and Oncology at the Cumming School of Medicine and is Chair of the Provincial Gynecologic Oncology Tumor Team. Dr. Nelson's principal research interests include examining methods to improve HPV vaccination in First Nations populations (he is collaborative lead of the EHVINA Study) and the development of enhanced recovery protocols in cancer surgery. He holds the position of Surgical Lead, ERAS Alberta and he also leads the international group that published the ERAS Guidelines for Gynecologic/Oncology Surgery. Recently he has been appointed the Secretary of the ERAS Society Executive Committee based in Sweden.