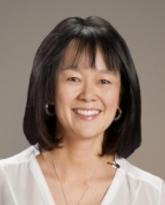 Desirée Hao
Associate Professor
Medicine & Oncology
Preferred method of communication
ADMIN ASSISTANT
Lorna Dixon
Email: lorna.dixon@ahs.ca
Office: 403-521-3706
Research and teaching
Area of Focus
Thoracic malignancies and head and neck cancer
Clinical trials and translational research in above tumour types.
Biography
After completing her MD at Queen's University in Kingston, Ontario, Dr. Hao did her Internal Medicine residency in Calgary, her Medical Oncology training at the University of Ottawa, and a Clinical Research Fellowship in cancer drug development at the Institute for Drug Development in San Antonio, Texas. Dr. Hao joined the Tom Baker Cancer Centre / University of Calgary in December, 2001, and currently works in the Thoracic and Head & Neck Oncology Programs. She is active clinical trials for thoracic as well as head and neck malignancies and has undertaken translational research projects in these areas. Dr. Hao is a longstanding member of the Health Research Ethics Board of Alberta – Cancer Committee and currently serves as Secretary-Treasurer of the Canadian Association of Medical Oncologists (CAMO).