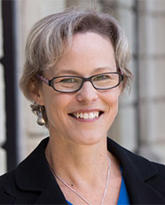 Linda Carlson
Professor
Oncology
Professor
Faculty of Arts
Preferred method of communication
ADMIN ASSISTANT
Mia Koegler
Email: mia.koegler@ahs.ca
Office: 403-521-3856
Research and teaching
Area of Focus
Psychosocial Oncology
Integrative Oncology
Summary of Research
Four focus areas of research for the chair program have been identified: Screening for cancer-related distress, integrative oncology interventions (including mindfulness and complementary medicine approaches), survivorship; and diversity. The goal of distress screening research is to integrate results regarding how best to treat distress into a complete system of identification of distress, triage and referral to evidence-based treatments. The system developed through the Chair program has been used as a template for developing screening for distress programs throughout Canada. Dr. Carlson's research in Integrative Oncology investigates the usefulness of a broad range of popular complementary interventions for cancer patients, focusing on both quality of life, stress reduction, psychological and biological outcomes such as immune function and stress hormones. Mind-body and complementary interventions offered to patients through this program include mindfulness, meditation, yoga, exercise, acupuncture, Reiki, nutritional counseling and support groups.
Areas of study within the survivorship stream are assessing issues around increased risk for future malignancies, fears of recurrence, effects of treatments on neurocognitive function and learning ability, relationships, sexuality and fertility issues, fatigue, disability and return to work issues.
Biography
Dr. Linda Carlson holds the Enbridge Research Chair in Psychosocial Oncology, is an Alberta Innovates-Health Solutions Health Scholar, Full Professor in Psychosocial Oncology in the Department of Oncology, Cumming School of Medicine at the University of Calgary, and Adjunct Professor in the Department of Psychology. She is the Director of Research and works as a Clinical Psychologist at the Department of Psychosocial Resources at the Tom Baker Cancer Centre.
Dr. Carlson's research in Mindfulness-Based Cancer Recovery has been published in many high-impact journals and book chapters.