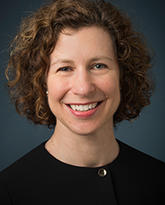 Lisa Barbera
Professor
Oncology
Preferred method of communication
ADMIN ASSISTANT
Kelsey Knock
Email: kelsey.knock@ahs.ca
Office: 403-521-3077
Research and teaching
Area of Focus
Health services research
quality of care
symptom management
patient experience
patient reported outcomes in clinical care
Summary of Research
Dr. Barbera's main area of interest is health services research in cancer. Her primary expertise is in using large administrative health datasets to study health care service use at the end of life at a population level can reflect the quality of end-of-life care. Services such as hospitalization, location of death, emergency department visits or palliative care service use are measureable with administrative data. Dr. Barbera has studied these services extensively in Ontario and is funded by the Canadian Centre for Applied Research in Cancer Control for a four-province comparison study.
Dr. Barbera has spent the last several years evaluating the impact of patient-reported symptoms by the Edmonton Symptom Assessment Scale on health service use at a population level. She has been recently funded by the Ontario Institute for Cancer Research to evaluate the management of pain in cancer patients in the province on Ontario. She has been funded by the Canadian Cancer Society Research Institute to evaluate the impact implementing a province wide system of symptom screening. Dr. Barbera was formerly the provincial lead for patient reported outcomes and symptom management at Cancer Care Ontario.
Dr. Barbera's clinical expertise is radiation therapy for breast and gynecologic cancers. She is also interested in sexual health after treatment for cancer. She chaired the Program in Evidence-Based Care Working Group, which created a guideline addressing sexual function in cancer survivors.
Biography
Dr. Barbera is nationally and internationally recognized health services researcher. In 2018 she moved to Calgary to become the Head of Radiation Oncology at the Tom Baker Cancer Centre and the University of Calgary. Her academic areas of interest include health services research, quality of care and symptom management using large sources of administrative health care data. She has published extensively on health service use at the end of life in cancer patients. She has also done extensive work using a unique patient reported symptom dataset in Ontario. As the former lead of Cancer Care Ontario's Patient Reported Outcome Program she has considerable knowledge and experience with using patient reported outcomes in routine care. Her active clinical practice is in breast cancer. She also has years of experience treating gynecologic malignancies.