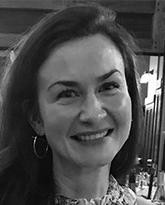 Jennifer Matthews
Assistant Professor
Surgery
Research and teaching
Research areas
Patient reported outcomes
Breast reconstruction
Head and neck reconstruction
Summary of Research
Patient reported outcomes following free flap head and neck reconstruction following cancer resection. I am working with the Olsen Research Institute to institute a program to look at validated patient reported outcomes.
Improving patient's access to information on breast reconstruction options including access to a network of people who have been through breast cancer treatment and reconstruction. I am creating a digital platform to connect patients to information and peer support. Decisional regret and patient satisfaction will be measured.
Biography
Dr. Jennifer Matthews completed medical school in 2007 and completed her plastic surgery residency at the University of Calgary in 2013. Subsequently, she completed her fellowship training in microsurgery at McMaster University focusing on complex reconstruction for trauma, head & neck cancer, and breast cancer patients. Her research interests include improvement of outcomes and quality of life for patients following head and neck reconstruction as well as breast reconstruction.