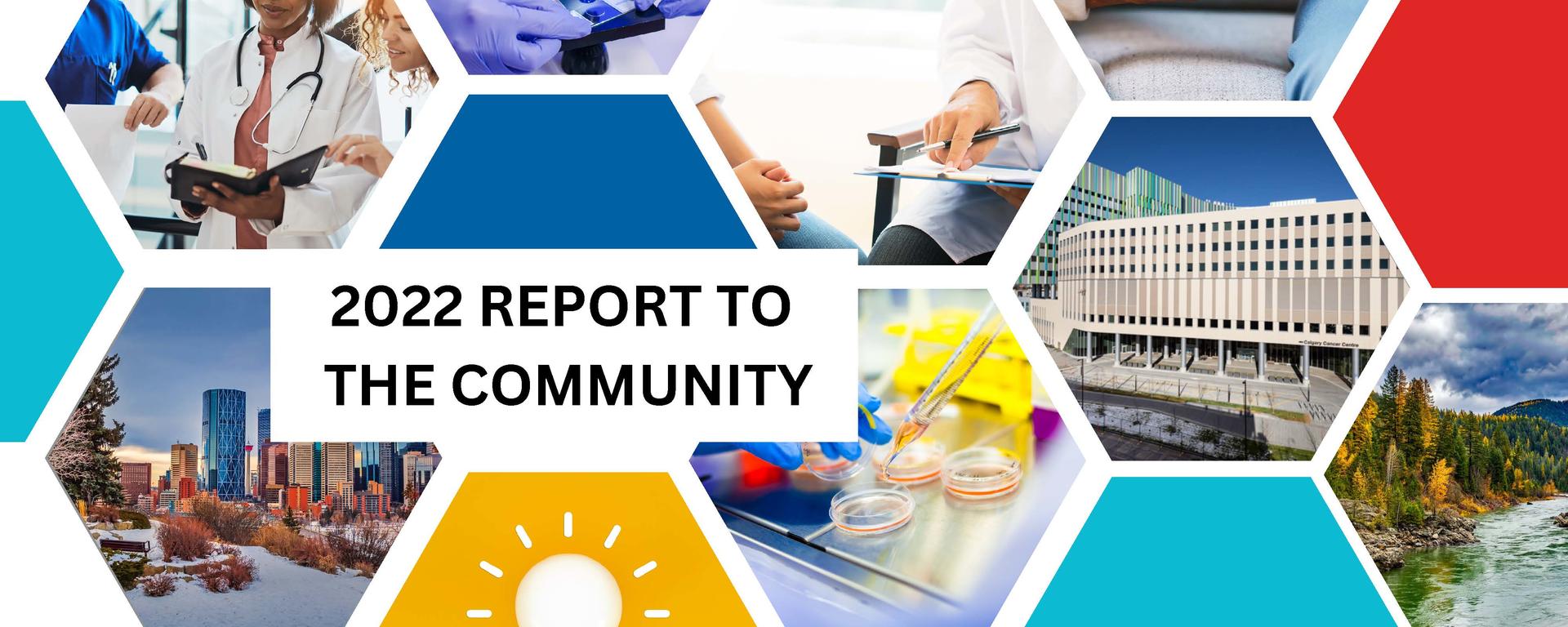 We are pleased to provide you with a link to the 2022 Annual Report on Cancer Research in Calgary and Southern Alberta, a joint report by the Tom Baker Cancer Centre, Cancer Research & Analytics, and the Arnie Charbonneau Cancer Institute. We acknowledge the contributions of academic departments, core facilities, health system research infrastructure, community and scientific advisors, and the donor community in the collective success of our cancer research community.  
Charbonneau is not just a research institute, but a community of cancer-focused scientists, physicians, research staff, trainees patients, families, and communities – all of whom share the goals of making a difference in cancer through research that impacts policy, care and outcomes.
If you would like to receive a printed copy of our most recent issue, or to be added to our mailing list for future reports, please email charbonneau@ucalgary.ca.