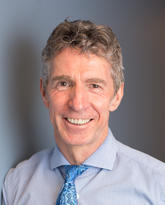 Gwyn Bebb
Associate Professor
Medical Oncology
Preferred method of communication
ADMIN ASSISTANT
Tracy Keith
Email: tracy.keith@ahs.ca
Office: 403-521-3166
Research and teaching
Area of Focus
Genome Instability and Aging
Experimental and Applied Therapeutics
Summary of Research
In humans, the ATM gene encodes a protein that is critical for preserving genome stability by ensuring a proper cellular response to DNA damage. People born without ATM suffer from the heritable disorder called Ataxia Telangiectasia, characterized (among other symptoms) by increased sensitivity to DNA damage and an elevated risk of cancer. Within the general population, several cancers are now known to show mutations in ATM, including mantle cell lymphoma (MCL, a type of blood cancer) and non-small cell lung cancer (NSCLC).
Our research is focused on targeted therapy of MCL and NSCLC. To facilitate translational research in lung cancer, Dr Bebb led the creation of the Glans-Look lung cancer database, collecting clinical information on almost 6,000 lung cancer patients from the Calgary area, with matching cancer specimens available for researchers. to conduct molecular interrogation and outcome analysis
Currently Dr Bebb lis the director of the Clinical Trials Unit at the Tom Baker Cancer Centre. He also leads the Precision Oncology and Experimental Therapeutic (POET} initiative which aims to incorporate molecular interrogation of cancers into the routine management of cancer patients in Calgary.
Biography
Dr. Gwyn Bebb is a Medical Oncologist at the Tom Baker Cancer Centre (Calgary, AB) with a clinical focus in the treatment of lung malignancies. As Associate Professor of Medicine with The University of Calgary, he mentors graduate students, medical students, residents and other healthcare professionals.
Since 2017, Dr. Bebb has developed and led POET (Precision Oncology and Experimental Therapeutics) as Executive Director. POET is a comprehensive and collaborative end-to-end program that incorporates novel biomarker-driven phase I clinical trials research into the routine management of cancer patients. Partnerships with the world-class International Microbiome Centre (IMC) and the clinically accredited Hematology Translational Lab (HTL) facilitate an innovative "polyomic" approach to personalized care by coordinating the serial interrogation of metabolomics, genomics, proteomics and the microbiome during a patient journey.
For the past 14 years, Dr. Bebb has also developed and led the Glans-Look Lung Cancer Research program, a unique and comprehensive platform that collects detailed province-wide outcomes data, and maintains a case-matched lung cancer tissue and nucleic acid repository for many patients.
Dr. Bebb received his undergraduate degree in Cambridge, UK in 1983, his medical degree in Oxford, UK in 1992 and PhD at UBC. After completing his Internal Medicine and Medical Oncology training in Vancouver he was awarded a CAMO fellowship to research "Targeted Therapy in new mouse models of Mantle Cell Lymphoma". He has also held the director role for the Clinical Trials Unit at the Tom Baker Cancer Centre and leads a basic science lab at the University of Calgary's Cumming School of Medicine / Robson DNA Science Network.