Research Programs
The Arnie Charbonneau Cancer Institute conducts biomedical, clinical, health systems, and population health research spanning the continuum, from prevention to end of life.
Research Priorities
The Institute has articulated three ambitious research priorities:
Controlling and Curing Cancer
Our focus on understanding cancer biology will lead to the novel treatments and practice changing clinical trials that will redefine standards of care
Improving the Cancer Experience
Our focus on the psychosocial and physical effects of cancer, the challenges that accompany life after cancer, and new models of cancer care delivery, will improve outcomes for an increasing number of cancer patients and cancer survivors.
Decreasing Cancer in the Population
Our focus on cancer prevention through lifestyle change, new technologies for earlier detection, and strategies to mitigate inherited risk, will reduce the burden of cancer and influence public policy in ways that promote better health.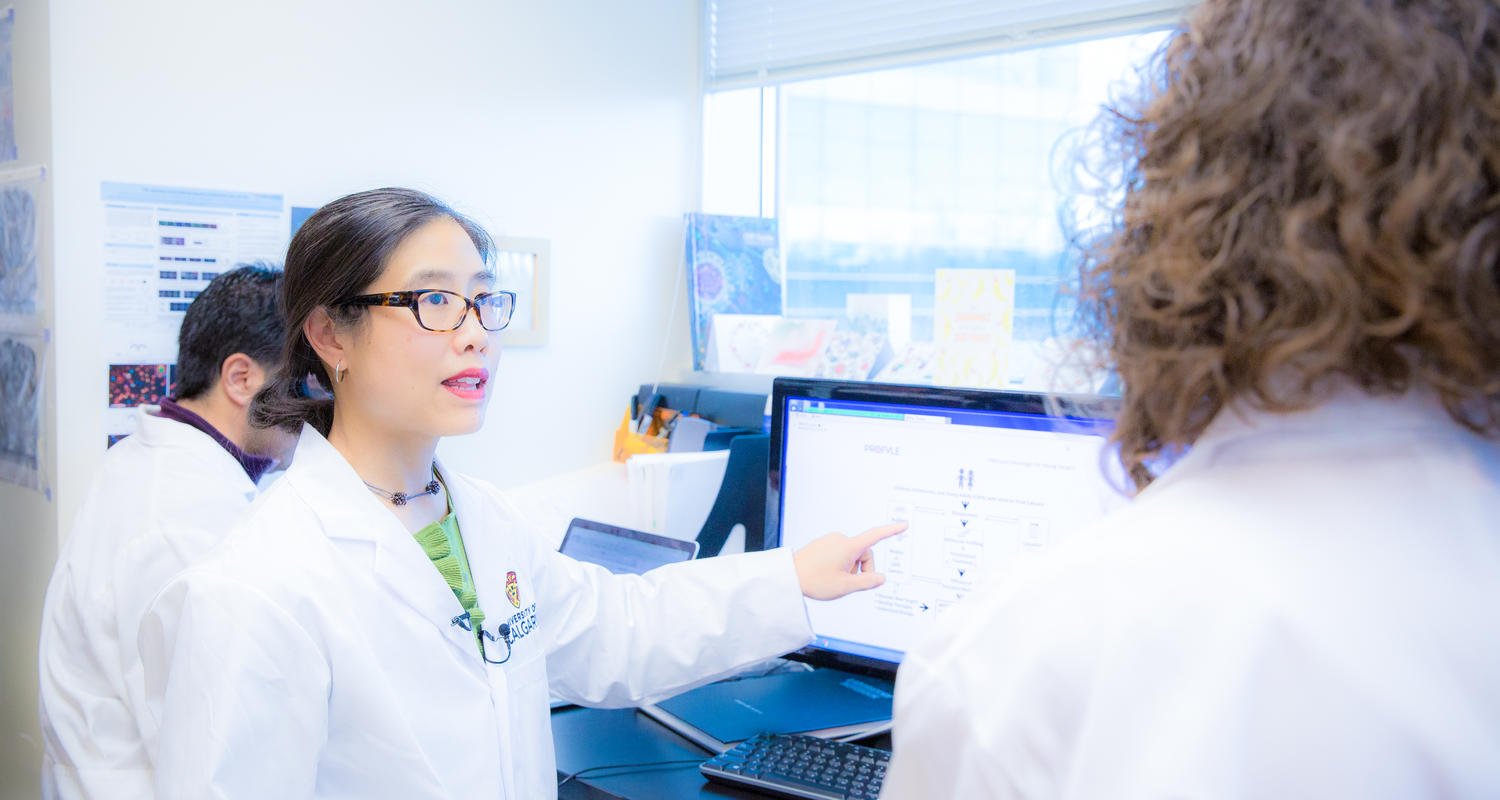 Our Researchers
The Arnie Charbonneau Cancer Institute draws its membership from all spheres of cancer research activity, building upon existing strengths, as well as identifying and developing emerging areas in both research and training. Multidisciplinary, collaborative research activity is encouraged within the Institute through the coordination of the infrastructure and core resources necessary for a seamless cancer research program in Southern Alberta.